Welcome to our Team
Join the MOLLY MAID Team
MOLLY MAID is looking for positive, energetic and dependable individuals who like to clean and take pride in their work. Each member of the MOLLY MAID team plays an important role, crucial to the success of MOLLY MAID. We are Canada's leading house cleaning company and a leader in providing Canadian cleaning jobs with successful career paths. The value of being part of the MOLLY MAID organization is being on a team that supports its members and is passionate about customer satisfaction. Many team members have been promoted to Route Managers or Office Supervisors and others have even become MOLLY MAID Franchise Partners.
Apply to MOLLY MAID
Cleaning Service Jobs
There are a number of professional cleaning positions available in each local MOLLY MAID office.
Route Manager
As a Route Manager, you are a team leader. You ensure a quality clean for each customer and are responsible for the documentation of team activities. As a benefit, a MOLLY MAID branded vehicle is provided for work and personal transportation. A valid driver's licence is a requirement for this position.
Assistant
Assistants provide the quality, industry-leading service that MOLLY MAID is known for. Your energy and positive attitude are assets for the MOLLY MAID team, as you work side-by-side with a Route Manager.
Franchise Managers & Office Supervisors
Franchise Managers and Office Supervisors assist in building the customer and team experience at MOLLY MAID. Your positive attitude, customer service and communication skills contribute to the successful operation of the MOLLY MAID office and shape the excellent cleaning service customers have come to expect from MOLLY MAID.
Prefer to Work for Yourself?
For those applicants thinking you might like to clean AND operate a MOLLY MAID Franchise, take a moment to check out our Neighbourhood Model – a low-risk, low investment opportunity in a community near you!
Team Stories
Working with such an outstanding team has its benefits. Listen to what some of our team members have to say: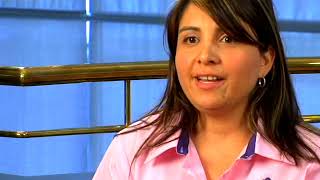 Paula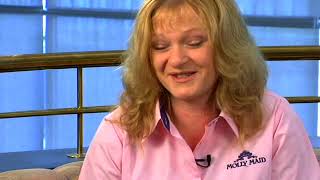 Christine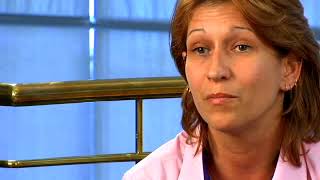 Anita
Professional Cleaning Positions with Career Benefits
We are dedicated to helping you turn your hard work into a long-term career with MOLLY MAID — including all these great benefits below:
Daytime hours, no evenings or weekends required
Transportation to and from home provided for team members
Company cars for qualified drivers
A fun working environment
On-call or casual positions may be available
Opportunity for advancement
Our Commitment to You
Training
Training is an important part of your MOLLY MAID work experience and starts as soon as you join our team. With our paid, hands-on training, you will learn an efficient cleaning system that has helped provide industry-leading service to millions of Canadian customers. In addition to training "The MOLLY MAID Way" of cleaning, you'll develop your full potential through learning effective teamwork skills, leadership, communication, responsibility and time management.
A Fun Working Environment
MOLLY MAID offers a fun, fast-paced work environment. Your enthusiasm, personality and individuality will shine as you spend time with your team members and make new friends at different organized group events, such as parties and meetings.
Recognition Programs
MOLLY MAID provides an environment where your contributions matter and are appreciated. Competitive wages are only part of what we have to offer you. MOLLY MAID provides on-going recognition and rewards for your hard work and performance. We recognize milestone anniversaries and MOLLY MAID Day is a special day held each year to thank our team members for their dedication.
Health and Safety
The MOLLY MAID Green Housekeeping Program includes the use of proven bio-based, environmentally preferable green cleaning solutions which have been designed for the health and safety of our team, our customers and the environment. MOLLY MAID Home Service Professionals are trained to clean effectively with these plant-based products to eliminate the harmful effects of traditional cleaning solutions.